Book 15 Minutes with our Principal Automation Consultant
Kevin Henshall
Fill out the form below to book a 15 minute call with Kevin to discuss the application of Microsoft Power Automate to your business' needs. Get independent advice from a specialist with experience implementing multiple RPA and process automation technologies.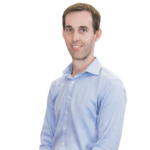 Kevin is an Integration and Automation Consultant with over 12 years experience. As Intelligent Pathways' Principal Automation consultant, Kevin is highly experienced working with multiple automation technologies, including RPA tools UiPath, Microsoft Power Automate and BPM.
Initially specialising in the design, development and integration of enterprise applications, Kevin also has in-depth knowledge of middleware and integration practices. Kevin is known for his exceptional eye for detail, and his ability to distil complex business processes into efficient and robust automated solutions.